STEMCO has provided the trucking industry with reliable wheel seals for more than 60 years. Throughout our history, we have recognized the need for tougher, longer-life seals that meet the performance expectations of each fleet, all in an effort to maximize performance and value.
For example, our Guardian HP hub seal incorporates the best features for preventing the leading causes of seal-life degradation—contamination ingress and heat generation.
The purpose of this tech tip is to inform customers of the proper installation methods for our Guardian and Guardian HP hub seals. We will be referencing the following STEMCO PDFs:
STEP 1
Remove all burrs from the hub bore and spindle. Thoroughly clean the entire wheel cavity. Apply a thin layer of No. 2 sealant to the OD of the spindle shoulder. Place the seal assembly on the spindle so the words "Oil Bearing Side" are exposed to the oil.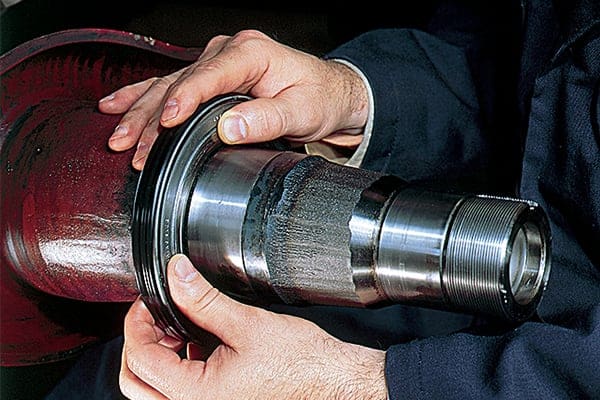 Warning: Do not install the seal into the hub bore.
STEP 2
Using the recommended STEMCO Universal Axle Tool, drive the seal assembly on until the tool bottoms against the shoulder.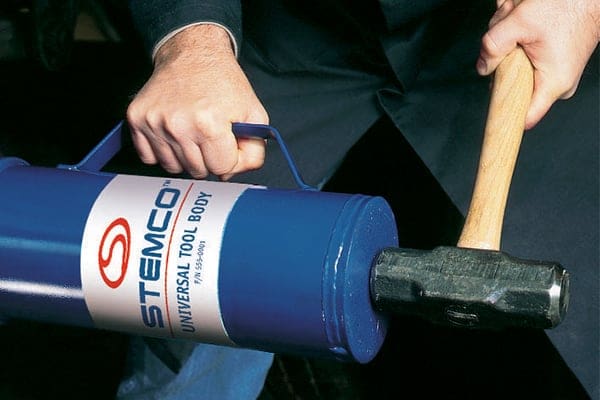 Make sure the ring is flush with the axle shoulder. Ensure the seal fully contacts the wear ring flange. Wipe away any excess sealant.
STEP 3
Dip the inner bearing in oil and place on the spindle. The OD of the seal must be coated with a thin coat of lubricant. When using grease, pre-pack the inner bearing before placement into the hub.
STEP 4
With the wheel mounted on a wheel dolly, carefully push the wheel onto the spindle until it contacts the seal.
Dip the outer bearing in oil and place it on the spindle. When using grease, pre-pack the outer bearing before placement into the hub. Then, tighten the inner spindle nut hand tight and remove the wheel dolly.
STEP 5
Tighten the inner nut to 200 ft/lbs. Rotate the wheel several times and then back-off nut one full turn.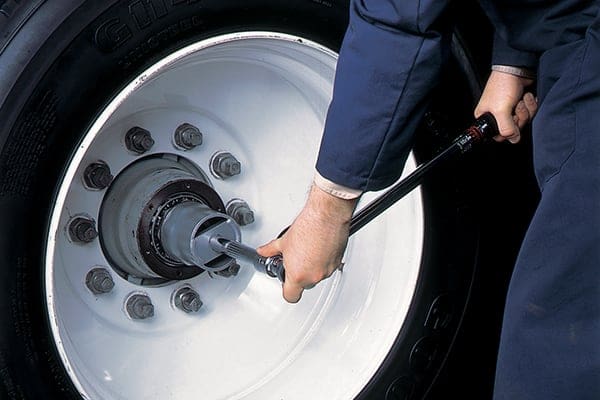 Make final bearing adjustment according to TMC recommended bearing adjustment procedure. Install the appropriate axle fastener.
STEP 6
Install the hub cap with a new gasket and fill the cavity with lubricant to the proper level. On drive axles, be sure the differential oil level is high enough (manufacturer's recommended level) to ensure oil flow through the tube to the wheels. It is recommended to jack-up one side and then the other until flow starts. Make certain the breather plug is clear. Recheck steers and trailers to ensure proper fill levels.
If you would like more information on Guardian and Guardian HP, visit our product page.
To access our full library of Tech Tips, click here.
For in-depth articles covering industry news and trends, product spotlights, case studies, customer insights, and "thought leadership" topics from STEMCO professionals, visit The Wheelhouse Blog.